malaffi software compliance
SIGNIFICANCE MALAFFI Software Homecare UAE PROVIDERS!
Malaffi software homecare UAE represents a groundbreaking, region-leading health information exchange platform, championing a patient-centric approach to healthcare within Health Cluster. This transformative system empowers healthcare facilities, professionals, and government authorities throughout the Emirate of Abu Dhabi to seamlessly access and exchange patient medical data.
Malaffi software homecare UAE fosters improved healthcare quality, elevates patient safety, and ultimately enhances overall health outcomes.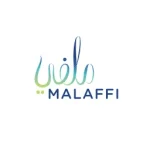 Commence your journey with
HealthCluster's Malaffi HIE
Effortless integration with Malaffi
Instant data exchange for patient demographics, diagnostic reports, medication details,
allergies, diagnoses, problems, and digital EMR documentation
Integrated electronic pre-authorization
Comprehensive insurance management from start to finish